Career Success Stories
How the Program's Professional Network Fuels Career Advancement
A cornerstone of the Master of Science in Biotechnology Program at UW-Madison is its strong professional network, which begins with an integrated cohort of students who form close professional relationships with each other.

Half of the program faculty are commercial biotechnology leaders appointed as adjunct professors to share their knowledge across many applied topics, including financial analysis, product marketing, effective management, corporate strategy, biomanufacturing, regulatory affairs, and research and discovery. These industry leaders complement faculty from across the university to teach the program's custom curriculum.
In addition, the program's staff are dedicated to the students' professional development and career outcomes and extend a lifelong relationship to alumni. Program graduates receive ongoing support after graduation and matriculate into the program's alumni pool and can participate in the program's robust alumni network of industry luminaries.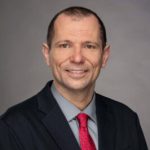 "A strong sense of community and a culture of collaboration are defining features of the program and extend far beyond the classroom," says Wisconsin School of Business professor Martin Ganco, who teaches in all three of the program's business courses. "Lasting networks are built within this culture through extensive focus on experiential learning and teamwork."
Two-thirds of the program's over 400 alumni work in Wisconsin, with remaining working in biotech hubs across the country, such as Chicago, Boston, San Francisco, Raleigh-Durham, and San Diego. A handful work in Europe, India, Asia, and elsewhere in the world.
Program staff include Natalie Betz, Academic Director and primary instructor for the three Molecular Technologies hands-on laboratory courses: MT I–Diagnostic Testing; MT II–Biomanufacturing; and MT III–Assay Development. Associate Director Bryan Husk facilitates career counseling, resume writing, interview tips, and networking support. Michele Smith (MS '11), Graduate Program Manager, is an anatomical pathology laboratory scientist by training and the former program director for the UW-Madison cytotechnology certificate program. Barbara Bielec, Program Assistant, is the newest staff member and brings decades of experience supporting biotechnology education and outreach for middle and high school students.
Collectively, the program team provides comprehensive career services for students at all stages of their careers.
"The opportunity to share my knowledge and experience in biotechnology with dedicated professionals who want to learn and continue to impact the biotechnology industry is a true pleasure for me," says Betz. "Being able to interact with a diverse group of students over the past 20 years, and having them share their knowledge and experiences as well, has allowed me to broaden my network and strengthen my ability to impact their learning and their careers."

"I have found it extremely rewarding to serve as a mentor for students throughout their professional lives, and everyone in the MS in Biotechnology Program faculty and staff is committed to their success," Betz reflects.
Five program alumni shared their stories with us about how the program's professional network, instructors, and mentoring helped their careers–from helping a current student land a new role in product management to providing the knowledge a 2017 graduate needed to advance her career.
Jessica Lutgen (Class of 2023)
Career change empowerment and professional support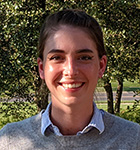 MS in Biotechnology student Jessica Lutgen (MS '23), graduating in May 2023, found that the advice, mentorship, and continuous support she's received from program faculty, staff, and related professionals helped her transition from a difficult job situation, to a role in product management at Promega Corporation, to a return to her career start at Exact Sciences.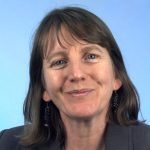 Lutgen had become frustrated with a previous employer after the organization's failure to support the project they recruited her to lead. That's when Angela Ryan, Vice President of Clinical & IVD Product Management at Illumina, gave a presentation in Lutgen's Business Fundamentals for Biotechnology class. Ryan talked about career development paths, progressive skill development through your career, roles in product management, and integrating career experiences to accomplish leadership and advancement. The topic sparked Lutgen's interest in product management, and she connected with instructor Hemanth Shenoi, who has had product management roles at Illumina and Lucigen (now LGC Biosearch Technologies), and worked previously with Ryan at Promega.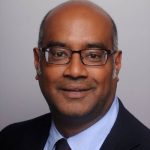 "Hemanth and Angela were hugely influential in my transition to being a Product Manager with Promega," says Lutgen. "Angela and I exchanged emails and went for coffee to talk through my career goals. She helped me put together a game plan for making the most of my time left and to figure out what a next role could look like. When I applied to Promega, Hemanth helped me find the hiring manager and answered a bunch of my questions during the application process." 
While still a student in the program, Lutgen was hired for the Product Manager of Genomic Solutions at Promega Corporation, where she worked with Eric Vincent, Senior Global Product Manager and a longtime MS in Biotechnology laboratory instructor. Vincent teaches Molecular Technologies I–Diagnostic Testing and Molecular Technologies III–Assay Development, two of the program's three hands-on laboratory courses delivered in partnership with the BTC Institute, the non-profit educational organization supported by Promega.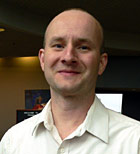 "Eric Vincent was on my team and has been a wonderful mentor," says Lutgen. "I worked with so many people that are a part of the biotechnology program, and that helped me get acclimated and feel more comfortable at Promega."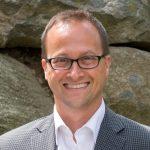 Lutgen credits Associate Director Bryan Husk with having substantial impact on her career before she even joined the program.
"Bryan has spent the most time really listening to what I hoped to achieve and what makes me feel fulfilled, and he has always encouraged me to take a leap and ask for something better, when I wasn't sure I could do it," Lutgen says.
Lutgen continues, "I wouldn't have had the courage to think about leaving my earlier job and applying to Promega if Bryan hadn't stopped me after class to talk with Hemanth. If I had to pick the one person from the Biotech program that has had the greatest influence on me in terms of making big career changing decisions, it would be him."
With multiple new job experiences during her time as a graduate student, Lutgen gained a deeper awareness of her potential and the confidence to lead her career with its changing directions. As Lutgen neared the completion of her Capstone Research Project, she came full circle in realizing that her true passion remained in working directly with science hands-on in the laboratory. She returned to Exact Sciences this spring as a Senior Associate Scientist where she leads the development of the company's next generation of products for the early detection of cancer.
Ashely Hallfrisch, MS (Class of 2022)
Cultivating a student's interest in people management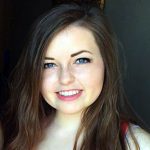 Ashley Hallfrisch (MS '22) began the program as a bench scientist without experience managing people and discovered an interest in people management thanks to the mentorship she received through the program. Hallfrisch has worked for the contract manufacturing company Catalent Pharma Solutions for the past five years, receiving annual leadership promotions within the organization. Her roles have included Quality Assurance Assistant; Laboratory Associate, Analytical Development; Assistant Scientist, Analytical Development; Associate Scientist, Analytical Development; and now Senior Associate Scientist. 
"I think one of the faculty that has had a major impact on my professional development was Michelle Venturini," says Hallfrisch. "Her class on effective management and professional development made me realize that I would like to be a people manager. It taught me a lot about what it means to be someone's manager, giving and receiving useful feedback, how and when to use different management styles, and all of the interpersonal skills required to be successful in that type of leadership role."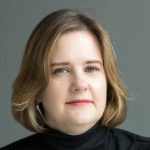 Venturini, the Director of Human Resources, at Esker Inc., teaches Professional Development and Effective Management in the M.S. in Biotech program, which began as a workshop and evolved into a required course that focuses on managing people with compassion and understanding.
"Management and leadership skills are differentiators in the workplace, but they are often misunderstood as skills that don't apply, unless your career goals include a management position," says Venturini. "In reality, everyone leads, whether they recognize it or not."
"It has been rewarding to share my experience with students in the M.S. in Biotechnology Program. That moment when students discover that there are leadership tools as tangible as their lab bench is indescribable," notes Venturini. "I also enjoy working with students one-on-one to improve their resumes and discuss career goals. I'm grateful that the program recognizes the importance of graduating students who have exposure to these critical topics."
Jacqueline Rodriguez, MS (Class of 2020)
Guiding a scientist toward a client-facing role that leveraged her technical expertise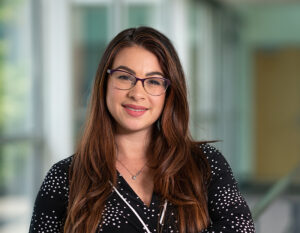 Jacqueline Rodriguez (MS, '20) studied molecular biology at the University of Puerto Rico – Mayaguez and worked as a Research Associate in a university lab, focusing on DNA/RNA extraction and phylogenetic analysis, as an undergraduate. She was a member of the U.S. Air Force Reserve Officer Training Corps (AFROTC) and the only female from Puerto Rico to be chosen and to pass the 2013 competitive four-week Field Training Camp (officer boot camp). 
Rodriguez moved to Wisconsin in 2016 and worked as a QA Lab Tech at Bioriginal in Reedsburg, a small nutritional ingredients company for infant formula and other protein specialty products. She worked in the GMP facility and managed production batch records, CoA, CoO, and SOPs. She ensured quality assurance systems were being implemented properly; engaged with clients, vendors, and suppliers to make sure all stakeholder needs were being met; performed internal audits to ensure the team and facility were ready for inspections; and was in charge of the company's environmental monitoring program.
Rodriguez began the MS in Biotechnology Program in September 2018.
"She was an attentive student, always asking engaging questions, and she approached graduate school with a high degree of professionalism," says Husk. "She held high standards for herself and the work she and her project groups completed."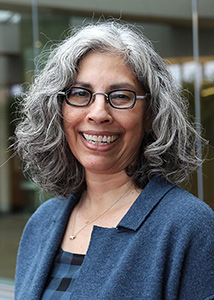 Rodriguez says professor of law and bioethics in the UW-Madison Law School Pilar Ossorio, who teaches Biotechnology Regulation and Ethics, and Laura Strong, Vice President of Strategy and Healthcare at DataChat, who taught Advanced Biotech: Global Perspectives, influenced her learning.
"The first semester assignment for the regulation and ethics class was a challenge," recalls Rodriguez. "Pilar's mid-point check-in expanded my research capacity, by helping me critically analyze implicit bias hidden throughout publications that had different positions on the same topic with persuasive information. She showed me how important it was to extract the most key details and deliver them in a convincing manner, without being necessarily persuaded yourself."

Strong was Rodriguez' science mentor for her Capstone project. 
"She was instrumental in challenging my thoughts and ideas by making sure I was developing the right technical solution to an existing problem," says Rodriguez. "Laura always took the time to discuss my thought process, help me define my message, and give me additional business tools and resources to help me make informed decisions. I enjoyed seeing how her technical background had allowed her to grow her career on the business side of her organization."

Rodriguez says Graduate Program Manager Michele Smith (MS, '11) took personal time to share real-world experience with Pap test screening, pathology, cervical cancer, and HPV, the main topic of Rodriguez' Capstone project. 
"Thanks to her, I had relevant, up-to-date information, which allowed me to further develop initiatives and meet with people from the Latino Health Council here in Dane County," says Rodriguez.
"In the end, having the opportunity to become part of the biotech/health community and impact innovative therapies is the best reward I've obtained from this Master's program."
Leveraging her previous experience and what she learned during her graduate program, Rodriguez landed an opportunity with Aldevron (Madison) as a Client Relations Manager in their Protein Services group.
"I've always been passionate about science, medicine, and genetics, most of all," Rodriguez says. "I heard about CRISPR in the past, and was always intrigued by its potential, so when I found out Aldevron collaborated directly with researchers directly in the iPSC and Car-T therapy industry, by providing these high-quality reagents, I was truly amazed."
Ready to move from the bench to a customer-facing role, Rodriguez was intrigued by the multidisciplinary technical expertise, quality, and business knowledge her client relations role required and how many of her recent course topics could be applied to her role. She was recently promoted to build a new inside sales team at Aldevron.
"The faculty, staff, and students were exceptional, especially Bryan Husk, Michelle Smith, and Natalie Betz," Rodriguez says.  "Natalie Betz was and still is instrumental in my career development, not only by helping me make strategic connections with specific leaders in the industry but by encouraging me to continue evolving beyond limitations."
David Penshorn, MS (Class of 2018)
Supporting a math teacher's professional scientific growth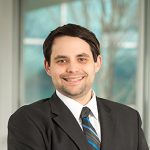 David Penshorn (MS '18) taught math at Kenosha High School from 2013-2014 before switching careers to become a clinical research analyst at Labcorp Drug Development (formerly Covance) in 2019. Penshorn entered the master's program aiming for a big professional leap and made it: He is now the Nonclinical Operations Manager at Denali Therapeutics in San Francisco.
"I would not be out here if it was not for the program," Penshorn says.
"I remember a conversation with Bryan Husk towards the end of the program, during our Saturday professional development class, about making the leap and taking the risk to try something new, somewhere new, while you're young," adds Penshorn.
Husk remembers encouraging Penshorn to take whatever exciting opportunity presented itself. 
"Denali Therapeutics flew David to San Francisco to interview," says Husk. "He met many people, from bench scientists to executive leadership. The day ended with him giving a 50-minute scientific presentation to the company's leadership team. He told me he would never have been able to do that before the MS in Biotechnology Program, but it was easy then because he could present his Capstone Research Project (master's thesis)."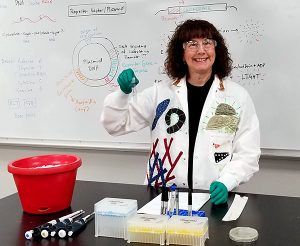 Penshorn says Natalie Betz, the MS in Biotechnology Program's Academic Director, was an incredible mentor. 
"Natalie was like a godsend for me in the lab classes," says Penshorn. "Coming from the strange background that I did, previously being a math teacher, saying I did not have great lab skills or knowledge was an understatement. In my current role, I regularly use a ton of the topics and techniques she taught us. I'm not lab-based, but I have to interact with bench scientists all the time and need to understand ELISAs and HPLC, etc. Being a smallish company, I have to interact across functions and wear a lot of hats. I have also maintained some close bonds from our cohort and remain in contact with a few pretty regularly."
Alex Procak, MS (Class of 2017)
Providing the breadth of scientific knowledge needed for career advancement
Alexandra Procak (MS '17) was doing high-profile work in the clinical trials industry and sought an advanced degree that would expand her understanding of all aspects of pharmaceutical development, as well as how therapeutic products come to market and ultimately reach patients. The MS in Biotechnology degree provided Procak with the breadth of knowledge to land a significant career advancement opportunity with Deloitte as a Life Sciences Consultant.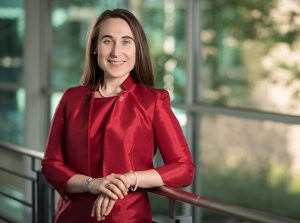 "Alex interviewed with 20 candidates, the majority of whom had PhDs, and she was one of two or three candidates who were hired," says Husk. "Today she gives back to the program by guest presenting in our Project Management and Leadership course."
Since 2021, Procak has worked at Astellas Pharma US as a Senior Manager of Portfolio Management and credits business course instructors Susan LaBelle and Cheryl Vickroy for educating her and her classmates about business concepts. 
"In my current role, we effectively complete 'SWOT' analysis for early stage (pre-clinical trial) assets, and I use all the tools they taught us to ask the right questions of our team of medical, scientific, and commercial experts, to create an early development strategy that we propose to top management," says Procak. "Their support and questioning during my Capstone project taught me what to look for and how to assess an asset's feasibility across the various divisions that make up pharma/biotech companies and how to facilitate sessions with stakeholders to collect this information."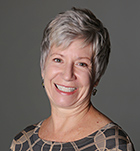 Having entered the MS in Biotech program without experience in these business concepts, Procak says she is forever grateful to LaBelle and Vickroy for pushing her to understand those aspects of business.
"Now, I, too, can discuss the impact of data in the annual report, read a P&L, or even complete an S-1 in preparation for an IPO–whatever the future holds," says Procak.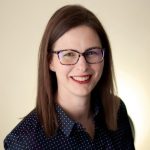 Vickroy, who teaches Business of Biotechnology: Commercialization Pathways, has taught in the MS in Biotechnology program for 14 years. LaBelle, who retired from Covance as Global Vice President of Marketing in 2011, has taught Business of Biotechnology: Sustaining Growth, the program's corporate strategy course, and been a Capstone research project business mentor for nine years, recently retired from teaching in the program. Jessica Martin Eckerly (MS '07), CEO of Forward Biolabs, has taken over LaBelle's Sustaining Growth course. Martin Eckerly is also a business mentor for students completing their Capstone research projects (master's thesis).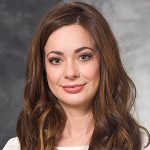 Procak also credits Jennifer Bufford (MS '08), Vice President of Clinical Operations, Food Allergy Research Education (FARE), with whom Procak worked in clinical trials in coordination with UW School of Medicine and Public Health. Procak says Bufford was "an amazing manager and mentor."
"I appreciated her trust in my input and that she allowed me to take on projects that grew my knowledge of the clinical research enterprise," says Procak. "I learned so much about how to navigate the world of multi-site, federally funded clinical research from her and was provided with growth opportunities to define new operating procedures for multi-site clinical research studies."
Procak also cites Natalie Betz and Eric Vincent as impactful scientific and laboratory instructors, as well as Ed Elder, Director of the School of Pharmacy's Zeeh Pharmaceutical Experiment Station and Administrative Director of the newly announced Lachman Institute for Pharmaceutical Development.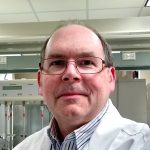 Elder, a longtime MS in Biotechnology instructor and faculty contributor, leads the 5-credit Biotechnology Operations course and brings extensive biotechnology and pharmaceutical industry experience to UW-Madison, from his previously held roles at the Dow Chemical Corporation and GSK.
"Natalie Betz, Ed Elder, and Eric Vincent taught me the ins and outs of producing biopharma products, from proteins to cell therapies," Procak says. "As a student who was initially overwhelmed by the size and scope of commercial manufacturing, I've used their lessons throughout my current and consulting career to engage with manufacturing stakeholders across a variety of large pharma companies. 
Early in Procak's consulting career, she was tasked with leading a vaccine manufacturing solution for a large pharma company, and through the planning and implementation process, she drew upon her in-depth understanding of the complexities of manufacturing biologic products. 
"Whenever I was able to answer stakeholders' questions, it was because of their work in the classroom and lab, explaining the up and downstream manufacturing processes," Procak says.
Talk with a program director
Interested in advancing your career in biotechnology? Let's talk.
Career outcomes matter most to the M.S. in Biotechnology students, and the program's administrators, faculty, mentors, guest speakers, and alumni are collectively dedicated to career advancement. The program offers students and alumni lifelong networking and mentoring relationships that continue to enhance their careers and provide professional growth long after graduation.
If you're interested in advancing your career in biotechnology and can see yourself here, we encourage you to submit a request for information. We'd love to hear from you.