A Schedule for Working Professionals
The M.S. in Biotechnology Program is a two-year degree with traditional Fall and Spring semesters (no courses during the summer months). This amounts to 16 months of coursework and degree completion in just 21 months.

Each semester is comprised of seven Sessions, which take place every other week during the fifteen-week semester.
Each Session consists of classes on Thursday evening, all day Friday, and Saturday morning.
All students are required to attend class in person.
Classes are conveniently held in Madison, Wisconsin at either the University Research Park MG&E Innovation Center or the Biopharmaceutical Technology Center Institute (BTCI) at the Promega Corporation. See the maps below:
Primary Classroom
MGE Innovation Center – Irving Shain Conference Room
Google Map Link
University Research Park
510 Charmany Drive
Madison, WI  53719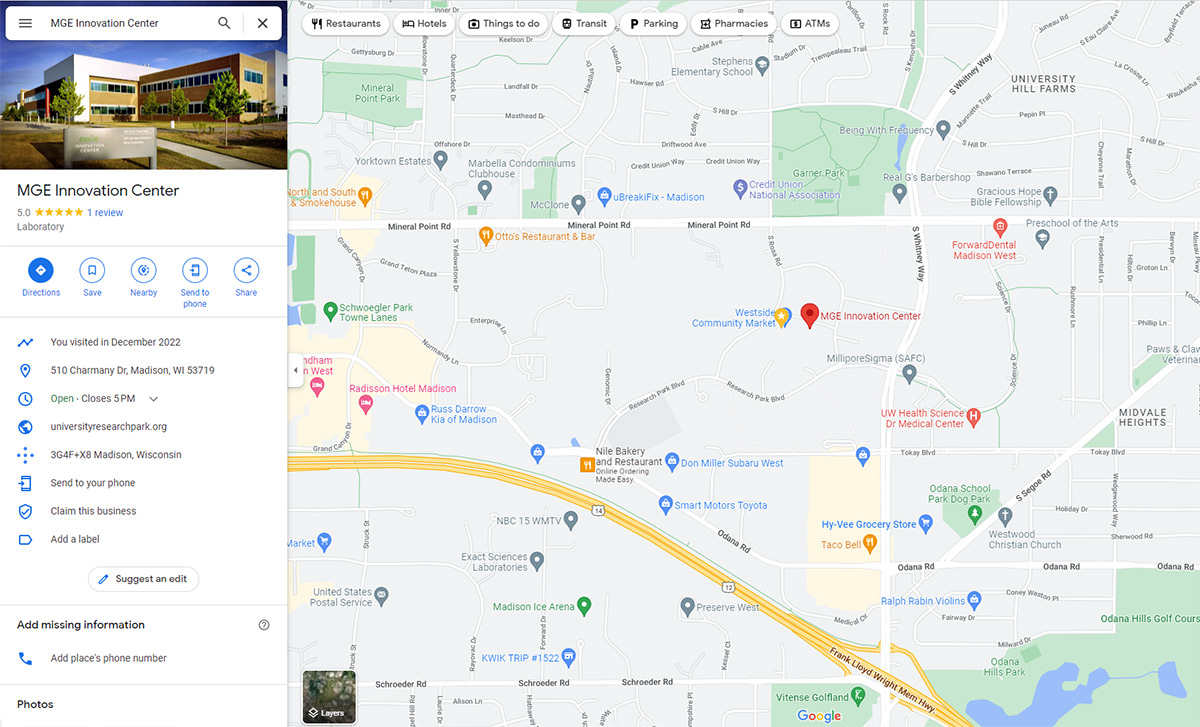 Primary Laboratory
Biopharmaceutical Technology Center Institute (BTCI)
Google Map Link
5445 East Cheryl Parkway
Fitchburg, WI  53711