We understand the importance of drawing and keeping skilled workers in your organization.
The M.S. in Biotechnology at University of Wisconsin—Madison allows employees to work full time and achieve their degree in less than two years with an accommodating evening/weekend course schedule.
Hands-on labs, topical case studies and industry-focused team projects integrate science, policy, law and business. The resulting experience prepares graduates for expanded professional responsibility and career advancement, adding value to any employer organization.
Reasons to Support Employees
The M.S. in Biotechnology Program has been an active partner with the region's biotechnology community for over twenty years.
Here are four ways supporting your employees to attend the M.S. in Biotechnology differentiates your company as an employer of choice in your recruitment and retention strategies.
Demonstrates Commitment to Advancing Your Talent

Whether through financial or flexible scheduling support, you are demonstrating a commitment to and advanced degree from the world-renowned UW-Madison for a program that uniquely prepares your employee to contribute to today's workforce.

Immediate Impact from Classroom Learning to On-the-Job Application

With the program's hands-on labs and integrated project assignments, your talent will find they can make an on-the-job impact right away, translating to rewards for both your company and your talent.

Access to a Highly Responsive Program

Our personalized approach with our students and our company partners ensures curriculum, projects, and technical applications reflect changes in the industry and deliver the skills and knowledge needed by your talent.

Amplify Your Company Brand

Each employee enrolled in the M.S. in Biotechnology Program becomes an ambassador for your company to a cohort of professional peers. These organic interactions among classmates translate to real opportunities for company recognition and recruitment.
The M.S. in Biotechnology brings into focus the "big picture" of life science product development and commercialization. The cross-functional knowledge our students gain helps them successfully direct their careers toward positions of greater leadership and responsibility. The results of the M.S. in Biotechnology are real and lasting, and directly benefit employers.
Six graduates from 2009 to 2021 discuss biotech career strategies and how the M.S. in Biotechnology Program helped each with their professional pursuits. You'll find the alumni panelists offer valuable advice for developing careers for leadership positions within the biotechnology industry.
Strength in Numbers
M.S. in Biotechnology Program Highlights
Over 450 students and alumni
24-28 students per cohort
Degree earned in under 2 years
7 class sessions per semester
97% graduation rate
20 years of proven success
50% of faculty from private industry
Drawing job-seeking talent to Wisconsin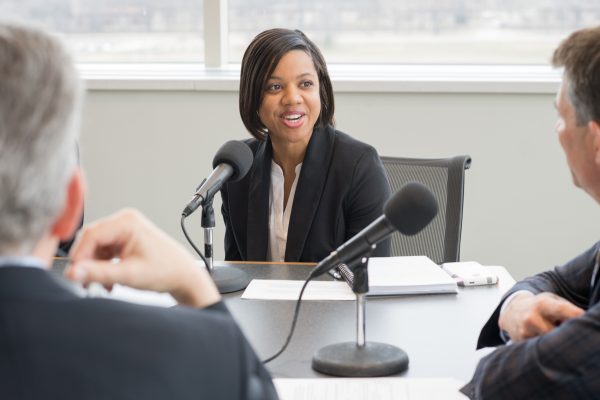 Local Biotechnology Job Opportunities
Biotechnology companies in Madison, Wisconsin and surrounding Dane County have experienced staggering growth since 2015. The pandemic has fueled Wisconsin's leading biotech sector even further, now with over 1,000 biotech jobs currently available.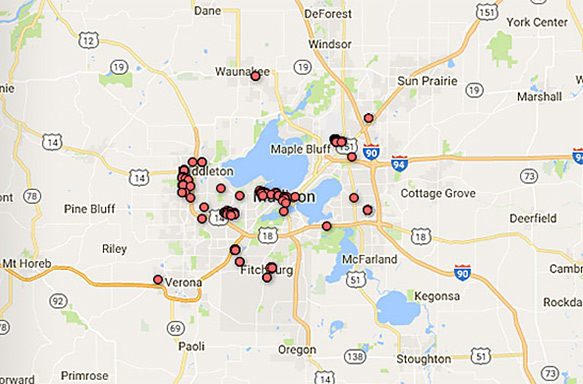 Companies Employing M.S. in Biotechnology Students and Alumni