Capstone Overview
crb845: Capstone Research Project
Year 2, Spring Semester (1 credit)
The completion of the M.S. in Biotechnology degree includes a final capstone thesis paper that demonstrates a full and complete understanding of your work in the program. The capstone is an enriching opportunity for each student to pursue a deeper analysis and understanding of a topic of personal interest.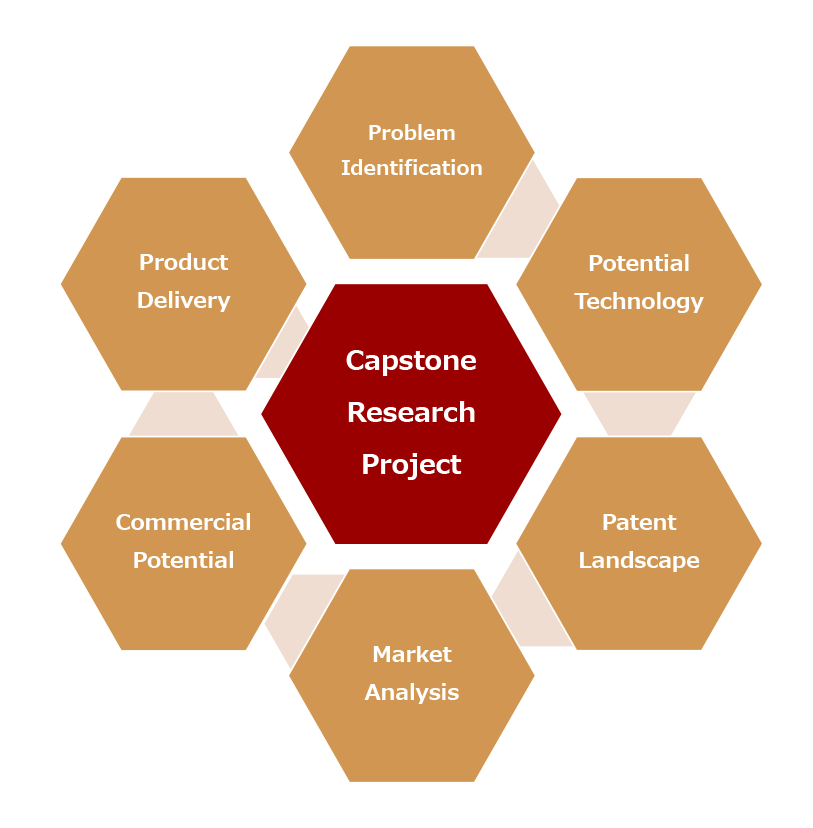 For the capstone project, each student will:
Identify and define an important global problem, then identify and define a novel biotechnology-based technology solution to that problem
Analyze the economic logic of your problem and solution:  Who are the customers and who will pay for the product?  Is there a reasonable market for the product?  Could a company charge enough to warrant development of the product?  Who are the current and potential competitors?
Identify insightful business and technical questions to research
Determine the most effective resources to research the problem
Describe the technical and business research findings clearly, concisely, and logically
Identify a company to implement your proposed solution to augment their current portfolio
Analyze and interpret both technical and business findings critically reliant on your learning throughout the program
Discuss global / international technical and business considerations (using information and tools covered throughout the M.S. in Biotechnology Program)
Identify credible business and technical solutions and recommendations
Based on your analysis, propose a strategy for your selected company to implement your technology.  Discuss obstacles and challenges associated with the implementation of your proposed solutions and strategy.  Acknowledge unanswered / unanswerable questions.  Create a succinct and complete executive summary that covers all of the major discussion points in the entire paper.