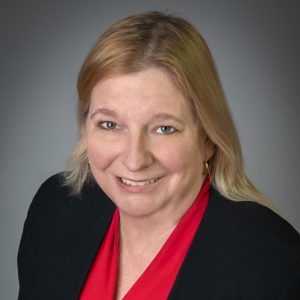 Barbara Bielec joined the Master of Science in Biotechnology Program in 2022 as a Program Assistant. She enjoys helping program staff, students and instructors in this exceptional University of Wisconsin program.
Barbara has over 30 years of science teaching experience with learners of all ages. She has taught at North Georgia College and State University, as an adjunct instructor for Viterbo University and Edgewood College, and for several Texas School Districts. As the K-12 Program Director at the BTC Institute in Madison, Wisconsin she focused on biotechnology education and career exploration including instructing and coordinating the Dane County School Consortium Biotechnology Youth Apprenticeship Program and graduate education courses for teachers. She has received numerous teaching awards including a Crystal Apple Award Honorable Mention in 2022 and the 2020 Wisconsin Association of Agricultural Educators State Special Citation Award.
She received her M.S. in Genetics from Texas A&M University and her B.S. in Genetics from the University of Wisconsin-Madison.