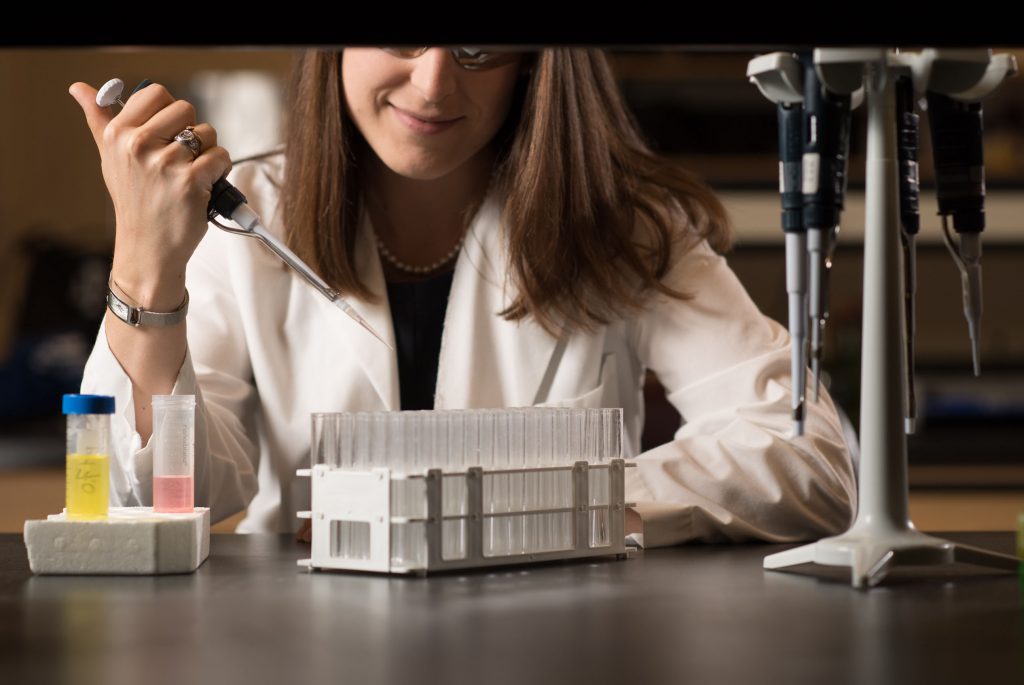 No matter your professional background, it's hard to imagine learning about biotechnology without scientific laboratory courses!
That's why the M.S. in Biotechnology Program features three molecular technologies laboratory classes where students engage in hands-on lab activities that highlight and reinforce topics and themes addressed in the program's curriculum.
Most of the lab courses take place at the Biopharmaceutical Technology Center Institute (BTCI). The BTCI is the non-profit educational organization supported by the Promega Corporation and has been an industry partner since the M.S. in Biotechnology Program's launch in 2002. Additional specialized lab sessions are held at the program's Biomanufacturing Teaching Lab located in the MGE Innovation Center in University Research Park where the program's classroom-based courses are held.
Molecular Technologies: Diagnostic Testing; Biomanufacturing; Assay Development
Year 1, Fall Semester: Technology Assessment
Students play the role of staff scientists evaluating the merits of competing molecular technologies, emphasizing effective written and oral scientific communication, genetic mutation detection, and the role of automation in biotechnology.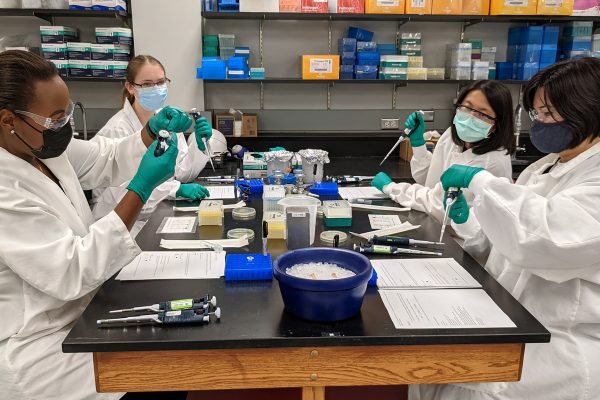 Year 1, Spring Semester: Product Development & Biomanufacturing
This second laboratory-intensive course explores biotechnologies with research, industrial and diagnostic applications—with emphasis on nucleic acid and protein analysis, gene cloning, and protein expression and purification on a manufacturing scale.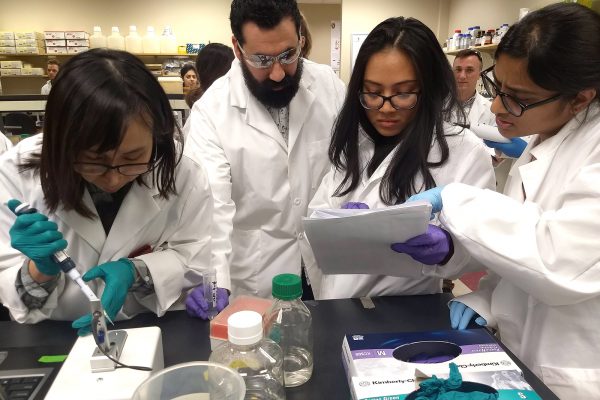 Year 2, Fall Semester: Drug  Discovery, Commercial Development, & Product Delivery
This powerful exploration of drug-discovery topics and concepts puts students in the role of R&D scientists. Hands-on laboratory sessions cover state-of-the-art assays, methods and data analysis used in primary and advanced levels of drug screening.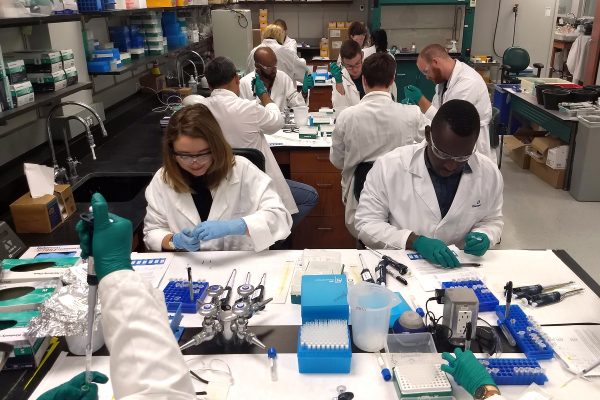 Highlights from our Lab Courses
Acknowledgment

Special thanks to the Biopharmaceutical Technology Center Institute (BTCI), the non-profit educational arm of Promega Corporation, for their sustained partnership since 2002 to support and deliver the M.S. in Biotechnology Program's three molecular technology laboratory courses.
Be sure to check out the latest BTCI Events and Symposia.