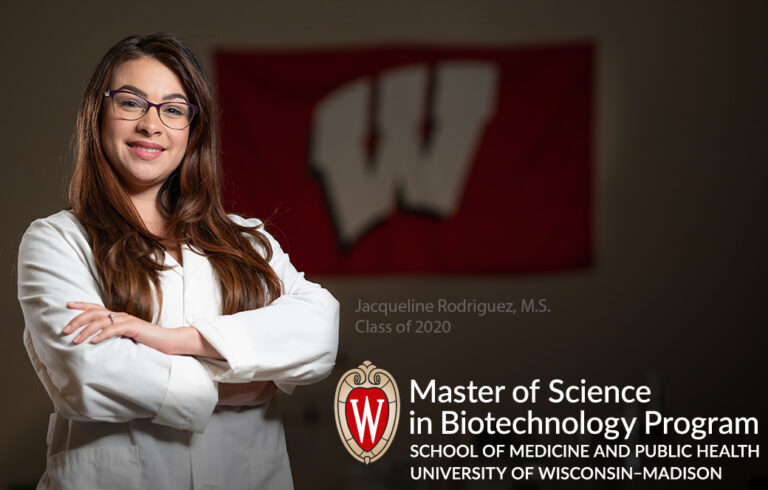 UW-Madison's M.S. in Biotechnology Program
Built for practicing scientists, technical professionals, attorneys and business and operations strategists, the flagship biotechnology program at UW–Madison fuses science, business and law to prepare you to lead in a fast-growing industry. You'll learn powerful skills allowing you to bring life science product development and commercialization together.
A degree to match your ambition
Launched in 2002 and designed for the working professional, the program offers:
Exclusive evening/weekend courses (7 meeting sessions per semester) allowing uninterrupted full-time employment
A completed degree in less than two years…with summer off!
Uniquely useful and relevant courses taught by world-renowned faculty and industry experts
Project-based learning…no exams!
A proven opportunity to significantly enhance your career, even before you graduate
A cohort model that builds an extensive professional network and lifelong community
Request Information
Yes, I want to learn more about UW–Madison's Master of Science in Biotechnology program. I'm interested in hearing from a program director.
Commitment to Privacy
We value your privacy and will never sell your email or information about you. By submitting this form, you agree to receive communications from UW–Madison. Read our privacy policy.
The intersection of science and industry
"A best-in-class education that helped take my career to new places I'd only dreamed about!"

Derek Buhr, MS Biotech, Class of 2014, Automation Engineer III, Nanostring Technologies, Inc. (LinkedIn, March 2022)
Alumni Success Stories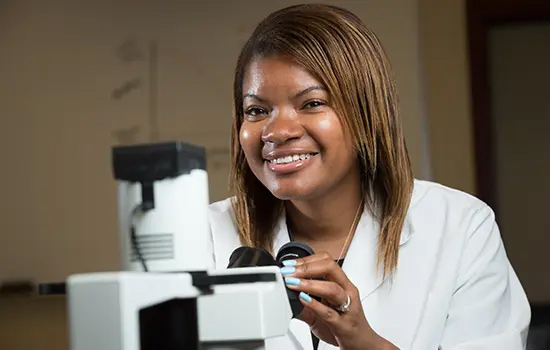 "I wanted to reach my full potential and take control of the direction my career was heading."
TANESHA NORRIS, CLASS OF 2015
Sr. Director Assay Products Group Lead, Foundation Medicine
Tanesha Norris's career had hit the ceiling and there were no more opportunities for her skill level as a Scientist II. Tanesha was promoted to project manager by her employer upon graduation from the M.S. in Biotech program. After serving in that position for less than a year, she decided to apply for a more challenging role that had more of a business focus. During the interview, she was asked to create a presentation on managing without authority, which she remembered discussing in one of her M.S. in Biotechnology courses. Ultimately, Tanesha was offered the job, which she accepted along with a significant pay raise from her previous role.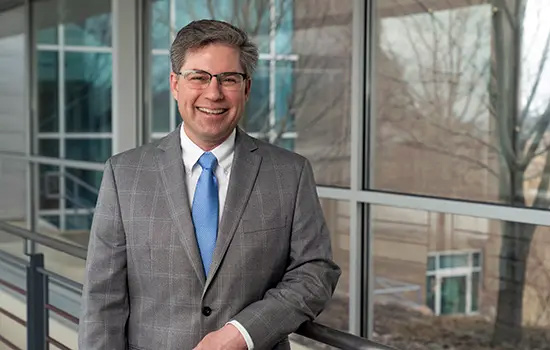 "I wanted a program that understood what a career in the biotech industry looked like."
KENYON KOEPER, CLASS OF 2019
Associate Director, Project Management, Sarepta Therapeutics
Although he'd spent 20 years working in the biotechnology industry, Kenyon Koeper felt it was only the beginning of his professional career. He'd worked his way up to a senior project manager role at PPD in Madison but knew his upward momentum would soon come to an end. Weeks before completing his degree — less than two years after he began the program — Koeper landed his dream job with Sarepta Therapeutics as an associate director for project management.

505 South Rosa Road, Suite 118
Madison, WI  53719
ms-biotech.wisc.edu