Alumni Profile:
I feel confident in my abilities to translate innovation and discovery into quality of life.
Tori Sampsell's career has taken her down different paths, to different states, and across industries.
After a successful stint in human resource management and a final relocation, Sampsell decided to reignite the interest she had in biology as an undergraduate. Sampsell enrolled in an intensive biotechnology laboratory program. Her new skills helped her find employment with a local biotechnology start-up company, Lucigen. Though working at the bench, Sampsell applied her broad, varied background to the multiple needs of a small company.
These experiences led Sampsell to look into graduate programs. She quickly found the Master of Science in Biotechnology Program at UW-Madison a perfect fit to her varied background.
"Prior to the program, I had limited exposure to cutting edge molecular biology. I learned a lot about new advances in molecular science, manufacturing, and techniques in drug discovery."
Pulling it all together.
The degree led Sampsell to WiCell, the non-profit stem cell organization affiliated with UW-Madison. In her new position at the bench, she worked directly with James Thomson and Ren-He Xu, leaders in the field of embryonic stem cell research. Sampsell employed her M.S. in Biotechnology degree at the forefront of one of biotechnology's most promising new fields.
"My work focused on unraveling the mystery of stem cells. What is the cellular signaling pathway that allows them to remain pluripotent or differentiate into other cell types? What is stemness? These are all questions that can help us understand human development and human disease and also aid other researchers who are working with adult and embryonic stem cells in regenerative medicine."
Finding a voice to convey science.
The program allowed Sampsell to not only work at the bench, but translate and communicate the potential of stem cell research to new audiences.
"The scientific communication portion of the program has been invaluable to me. Exposure to great guest speakers was riveting. And of course, studying the genesis of the political debate surrounding stem cells allowed me to comprehend the situation on an entirely different level."
Sampsell's commitment to professional growth continues to lead to new career opportunities. She recently was hired as the Vice President of Product Management at CultureTrax, a Cellera company, an early-stage Madison, Wisconsin company developing workflow solutions to address critical issues limiting stem cell research.
"The program fused science, business and policy together for me. It helped me enter a field with limitless potential, equipped with the skills necessary to succeed. I am confident in my abilities to translate innovation and discovery into quality of life."
This is an accordion element with a series of buttons that open and close related content panels.
Questions about the M.S. in Biotechnology Program?
Contact Bryan

"I specialize in helping prospective students understand the degree, how it fits their career goals and how to apply for admission.

Please contact me. You'll receive a prompt response."
Bryan Husk, Assistant Director
(608) 265-0773 office
bthusk@wisc.edu
LinkedIn Profile
About the M.S. in Biotechnology, UW-Madison
Established in 2002, the Master of Science in Biotechnology at UW-Madison is a two-year cross-disciplinary program for scientists, technical professionals, business strategists and attorneys seeking to advance their career in the biotechnology industry without having to put their career on hold.
The project-based curriculum focuses on the development and commercialization of new technologies and provides a diverse mix of science, business, bioethics, regulatory policy and patent law.
Students are instructed by world-renowned scholars and leading industry professionals in the biotechnology field. Graduates join a powerful professional network of over 350 alumni.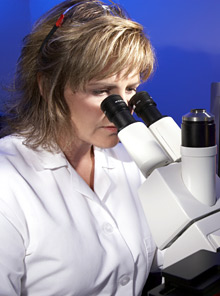 Tori Sampsell, M.S.
Class of 2005
Vice President of Product Management (former)
CultureTrax, a Cellara Company