2002 – 2017

On March 23, 2017, three faculty and four graduates from the M.S. in Biotechnology Program gathered at the UW-Madison's Wisconsin Institute for Medical Research to speak with Kevin Conroy, Chairman and CEO of Exact Sciences, a Wisconsin-based medical diagnostic company committed to the eradication of cancer through early detection.
The group met to celebrate 15 years since the School of Medicine and Public Health launched the M.S. in Biotechnology Program, a two-year interdisciplinary master's degree designed to support the region's expanding biotechnology industry and the professionals employed within its ranks.
Acknowledging the contribution the program's hundreds of graduates have made as leaders in Wisconsin's commercial biotech workforce, the panel reflected on the future educational needs of the next generation of biotechnology professionals poised to transform today's scientific discoveries into tomorrow's health solutions.
Here is their discussion preserved in audio and pictures…
Panel Moderator
Kevin Conroy, JD
Chairman of the Board, Chief Executive Officer and President
Exact Sciences Corporation
Kevin Conroy is Chairman and CEO of Exact Sciences, a molecular diagnostics company committed to the eradication of colon cancer through early screening and detection. Launched in Madison, Wisconsin, in 2009, Exact Sciences introduced Cologuard, the first FDA-approved noninvasive screening test for colorectal cancer that analyzes both stool DNA and blood biomarkers. Exact Sciences employs over 2,200 employees in Madison, Wisconsin and nearly 5,000 nationwide. Conroy's vision and leadership serves as a model of success for biotechnology innovation and organizational excellence.
"What excites me most about working at Exact Sciences is solving hard problems with exceptional people. It's incredibly energizing to know that our collective ability and experience is making a real difference in the early detection of cancer, a space in which few companies have been able to carve out a leadership position. I'm just as excited that we're putting our skills and know-how to work bringing other products to market where we can make a similar difference."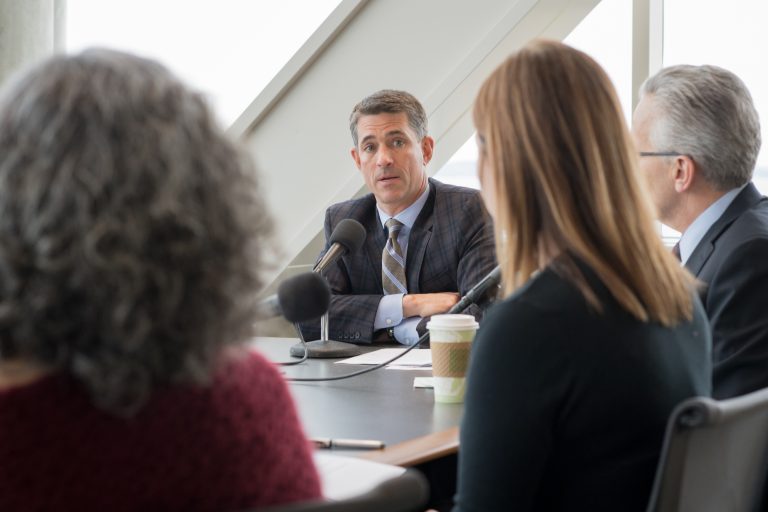 Faculty Panelists
Richard Moss, PhD
Senior Associate Dean for Basic Research, Biotechnology and Graduate Studies
School of Medicine and Public Health (SMPH), UW-Madison
Co-founder and Executive Director, Master of Science in Biotechnology Program
Richard Moss is the emeritus senior associate dean for basic research, biotechnology and graduate studies with the School of Medicine and Public Health at the University of Wisconsin-Madison. While recognized for his contributions as a leading physiology researcher and effective administrator, Moss also is noted for his longtime commitment to supporting innovation and commercialization of biotechnology discoveries within the university that advance the broader biotechnology community. Moss co-founded the M.S. in Biotechnology Program in 2002 and served as executive director.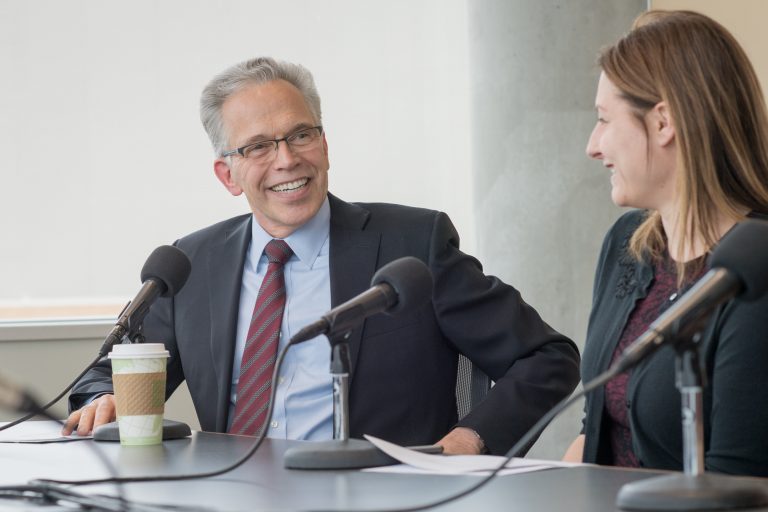 Scott Fulton, MS
Adjunct Faculty, Advanced Biotechnology: Global Perspectives
Master of Science in Biotechnology Program, SMPH, UW-Madison
Founder, BioSystems Development
Scott Fulton is an accomplished bioengineer and entrepreneur. A graduate of Massachusetts Institute of Technology, he founded BioSystems Development in 2002. The company pioneered groundbreaking processes for automating complex biomolecule sample preparation for high throughput screening methods popularly used for drug discovery. In 2011, BioSystems Development was acquired by Agilent Technologies. Fulton later launched Cellara, an early stage company software-as-a-service platform specifically tailored for the needs of stem cell culture and data collection. Fulton teaches "Advanced Biotechnology: Global Perspectives" and mentors students with their Capstone research projects in their last semester of the M.S. in Biotechnology Program.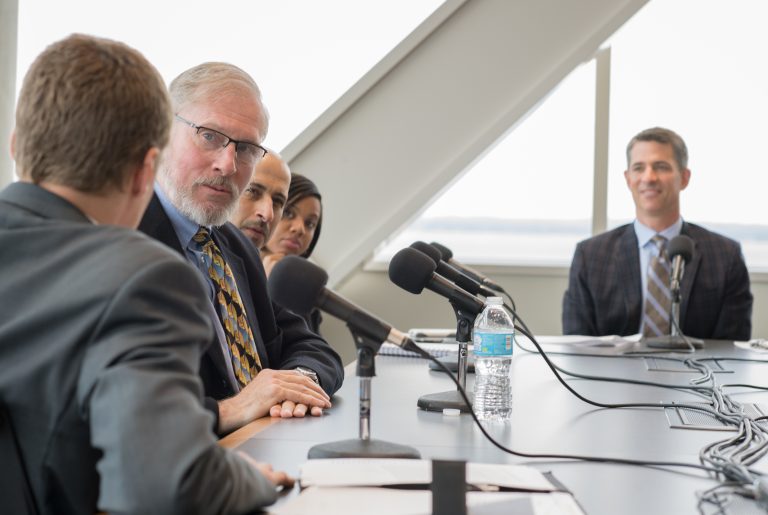 Pilar Ossorio, PhD JD
Professor of Law and Bioethics, University of Wisconsin Law School
Professor, Biotechnology Regulation and Ethics
Master of Science in Biotechnology Program, SMPH, UW-Madison
Pilar Ossorio is professor of law and bioethics, and is on the faculties of the law school and the department of Medical History and Bioethics at the School of Medicine and Public Health. In 2011 she became the inaugural Ethics Scholar-in-Residence at the Morgridge Institute for Research, the private, nonprofit research institute that is part of the Wisconsin Institutes of Discovery. She also serves as the co-director of UW's Law and Neuroscience program and as program faculty in the graduate program in Population Health Sciences. Prior to taking her position at UW, she was director of the genetics section of the Institute for Ethics at the American Medical Association, and taught as adjunct faculty at the University of Chicago law school. Ossorio has taught "Biotechnology Regulation and Ethics" for the MS in Biotechnology Program since 2009. She teaches contemporary FDA and European regulatory policy and addressing increasingly important ethical considerations surrounding human subject research, genome editing, genetic data and patient privacy policy.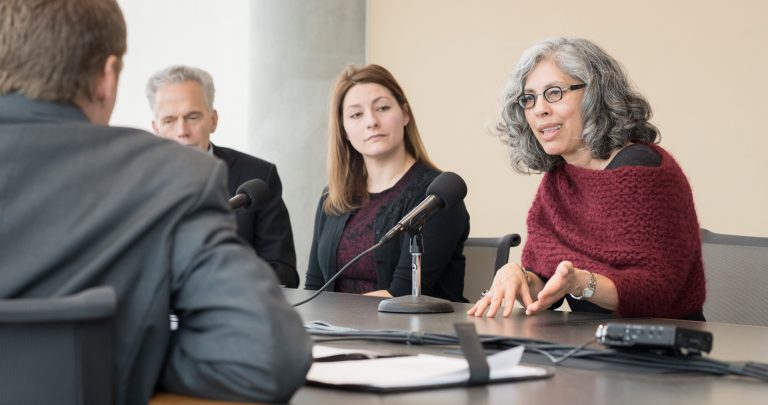 Alumni Panelists
Alana Davis, MS
Head of Biologics Program Management at FUJIFILM Diosynth Biotechnologies
Class of 2011, Master of Science in Biotechnology Program, UW-Madison
Alana Davis (Class of 2011) joined the MS in Biotechnology Program while working at Covance Laboratories performing non-clinical safety toxicology assessment. During her first year of study she gained a deeper understanding of the regulatory pathways for biotherapeutic drug development and biomanufacturing. She credits what she learned in the biotechnology program to helping her understand the needs of her company's client who were contracting with Covance to perform drug development testing. The program's emphasis on product development commercialization led Alana to an interest in understanding how biotechnology products are launched into target markets and how product portfolios are strategically managed for commercial success. Within a year of graduating, Alana took a client manager position in the Global Commercial Operations group at Covance. A year later she relocated to North Carolina to accept a position with the commercial development division for FUJIFILM Diosynth Biotechnologies, a leading supplier of contract process development and manufacturing services for the biopharmaceutical industry, where she is currently a Head of Biologics Program Management.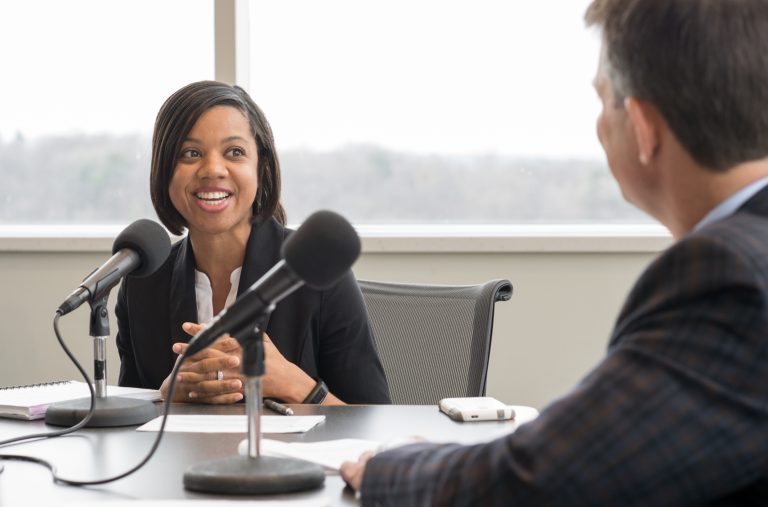 Mike Polewski, MS
Operations Manager at Forward BIOLABS
Class of 2015, Master of Science in Biotechnology Program, UW-Madison
Michael Polewski(Class of 2015) has had a long relationship with the UW-Madison that began as an undergraduate studying microbiology. Upon graduating in 2008, Polewski was hired as an associate research specialist in the lab of Rozalyn Anderson at the division of Geriatrics and Gerontology in the Department of Medicine. There he explored cell signaling pathways and developed in vitro assays to better understand cell metabolism as it relates to adipose tissue function and aging. As Polewski strengthened his research skills and techniques, he discovered an increasing interest in pursuing research initiatives that could translate into practical applications for commercial use. He joined the MS in Biotechnology Program in fall of 2013 and in the spring of 2014, Polewski transferred to the lab of Jess Reed in the department of Animal Sciences where he discovered a very entrepreneurially-minded research group. The primary investigators of the lab have patented technologies through the Wisconsin Alumni Research Foundation (WARF), the non-profit technology transfer office affiliated with the UW-Madison, and spun-off a company that services the analytical needs of the botanical and nutraceutical industries.
More recently, Mike joined Forward BIOLABS as the Operations Manager for the newly founded co-works laboratory space in the University Research Park created to support biotech start-ups to off-set overhead costs by sharing resources with other fledgling biotech companies.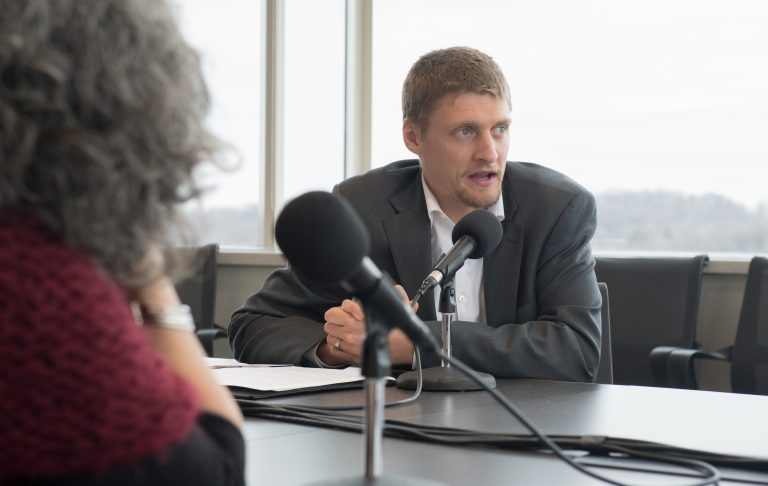 Natalie Polinske, MS
Manager, Biorepository and Specimen Resource Center (BSRC), Advocate Aurora Health
Class of 2011, Master of Science in Biotechnology Program, UW-Madison
Natalie Polinske (Class of 2011) is responsible for the operational success and growth of the Biorepository and Specimen Resource Center (BSRC) at the Aurora Research Institute. She strongly believes that biobanking plays a key function in the development of clinical and genomics research, as well as the rapid transition to precision medicine. Polinske has played an integral role in the startup and successful progress of the institutional review board-approved BSRC. She has implemented the key aspects of the biorepository including informed consent, staff training, sample management, robotic automation, and data requests. Natalie manages the daily operations of the program including supervision of caregivers, staff training, sample orders, supply inventory, quality issues, and creation of standardized procedures. In addition, she focuses on building partnerships and collaborations to allow researchers the benefit of the BSRC's valuable biospecimen and clinical data resources.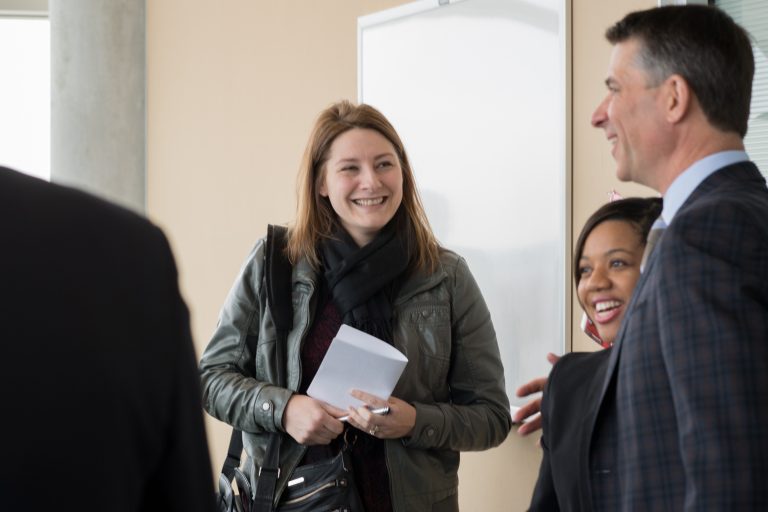 Abdalla Saad, MS
Co-Founder, President & CEO at Co-D Therapeutics, Inc.
Class of 2008, Master of Science in Biotechnology Program, UW-Madison
Abdalla Saad (Class of 2008) took interest in the commercialization of biological sciences while working as a lab technician as an undergraduate at UW-Madison. The MS in Biotechnology Program had just launched in 2002 and its emphasis on biotechnology product development caught his attention. He joined the program to understand the business of biotechnology with the intention of starting a company. Saad met Glen Kwon with the UW School of Pharmacy as a guest lecture for the biotech program. Saad took interest in Kwon's work developing a nano-molecule that could potentially deliver multiple cancer treatment drugs in a single dose. After graduating with his MS in Biotechnology, Saad landed a three month internship at a San Francisco-based venture capital firm before returning to Wisconsin to work a series of short business development consulting contracts. During this entire time, Saad remained in contact with Kwon and researched whether his technologies had the potential to be further developed into a biotechnology product. Saad and Kwon shared their work with the accelerator program at WARF, and were awarded funds to advance their drug delivery technology to the point where WARF would patent it. In 2012, Saad and Kwon officially launched Co-D Therapeutics and have continued to refine and advance their patented cancer fighting drug delivery technology to the point where they have acquired funding to apply for FDA approval and begin Phase I clinical trials.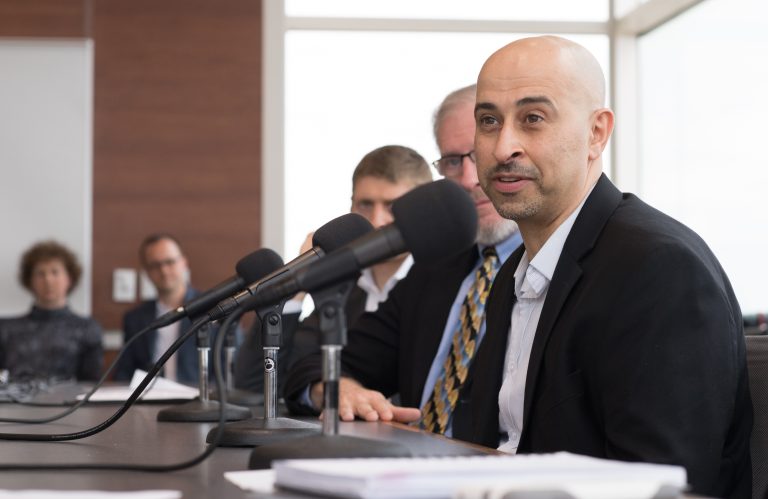 Complete Audio Recording of Panel Discussion
Request Information about the M.S. in Biotechnology Program